Pizza Soup Recipes
Of course, the
recipe '
Pizza Soup
' fits great as a low carb lunch and / or dinner in your low carb diet.
Just adjust the nutritional values for your portion or look for suitable recipes from our
recipe overview
.
A soup that tastes like pizza?
Sure, of course!
Super fast and right, really delicious.
It is perfect as a party soup and is guaranteed to appeal to all guests.
Without stress, it can even be prepared ideally the day before.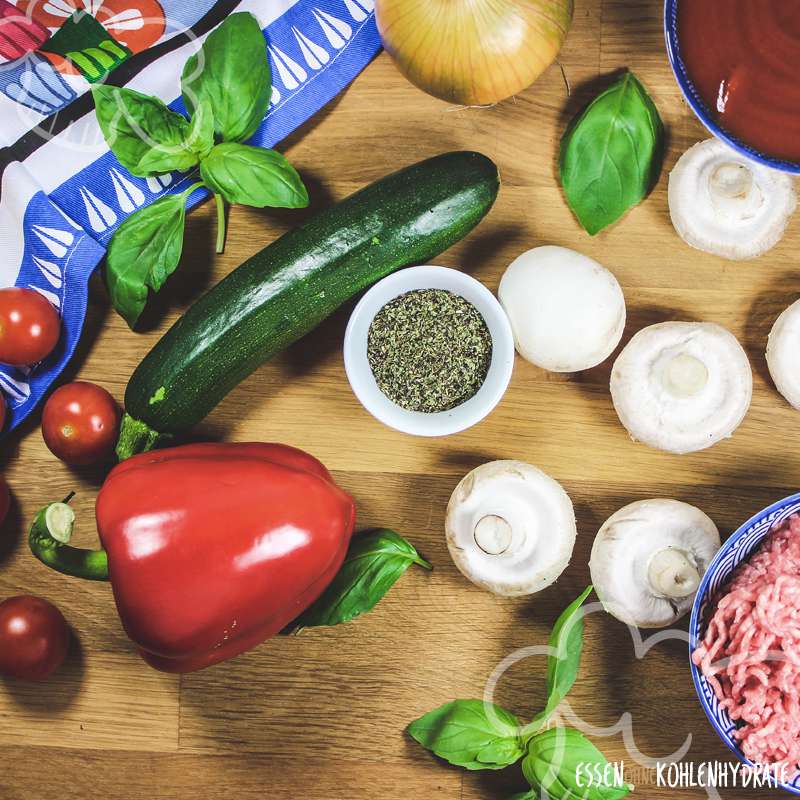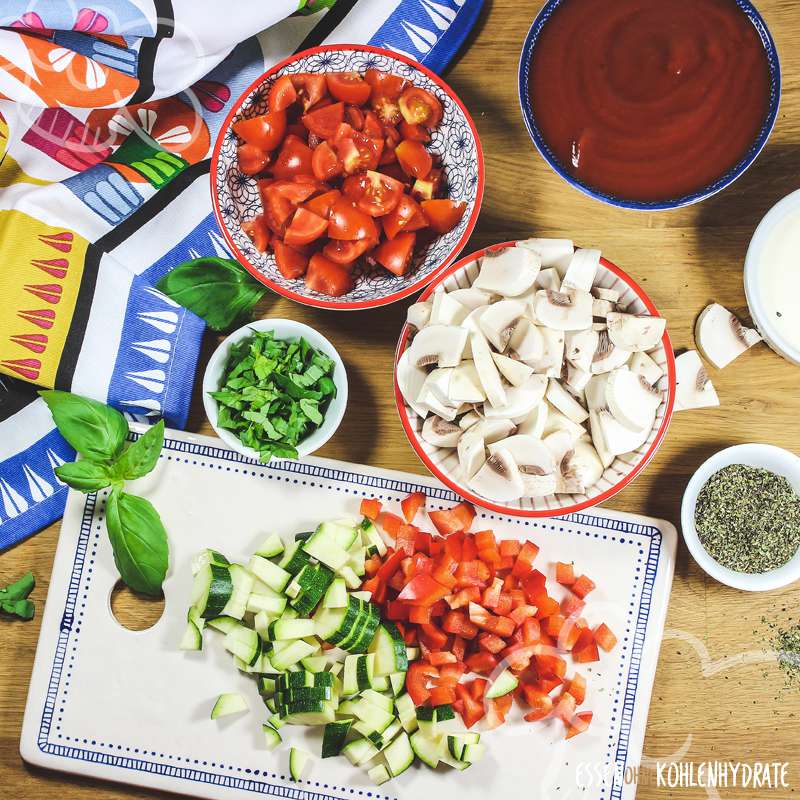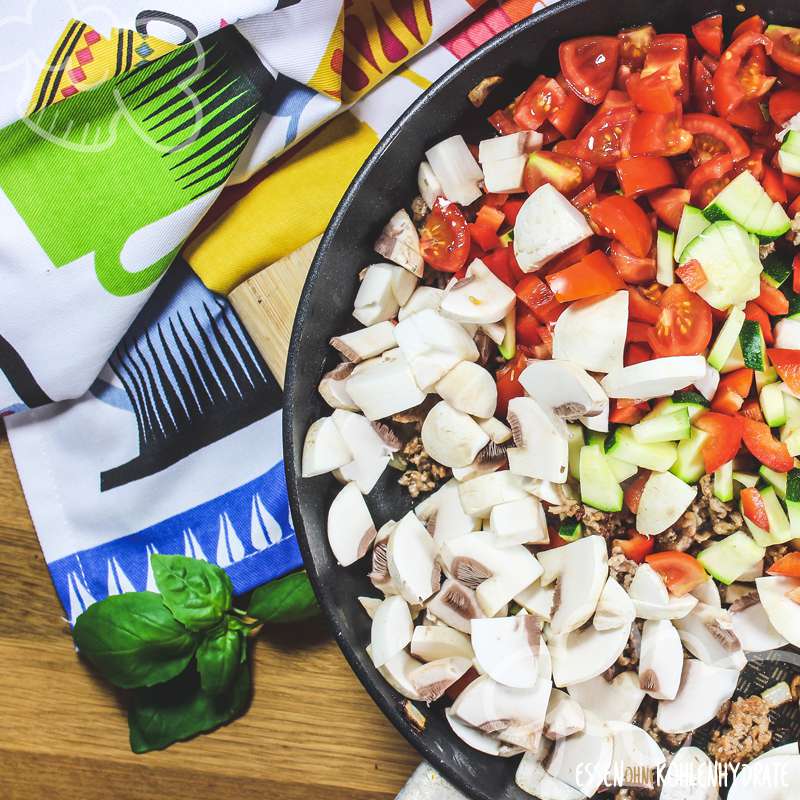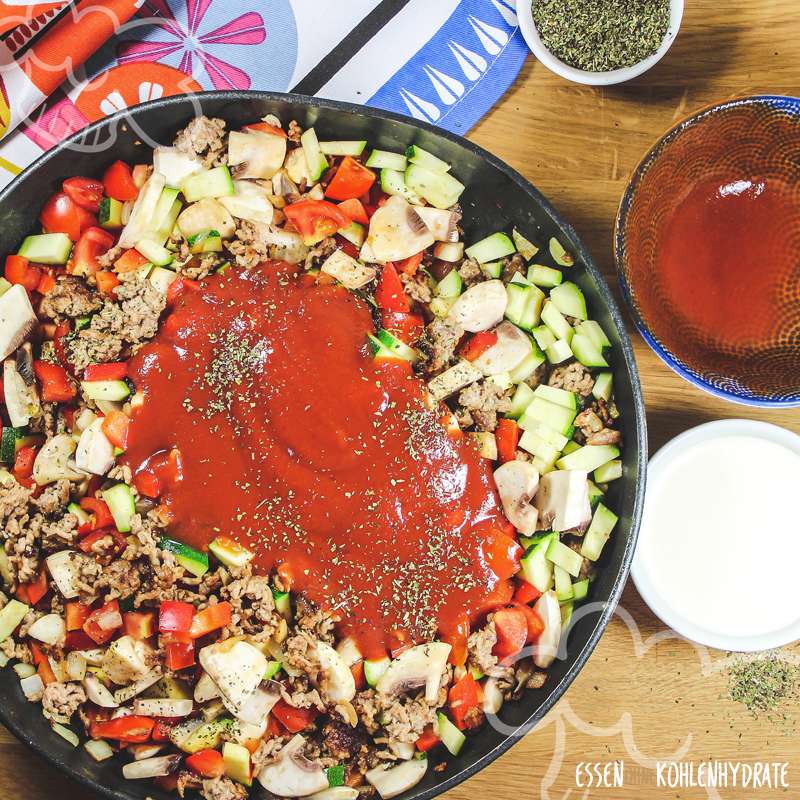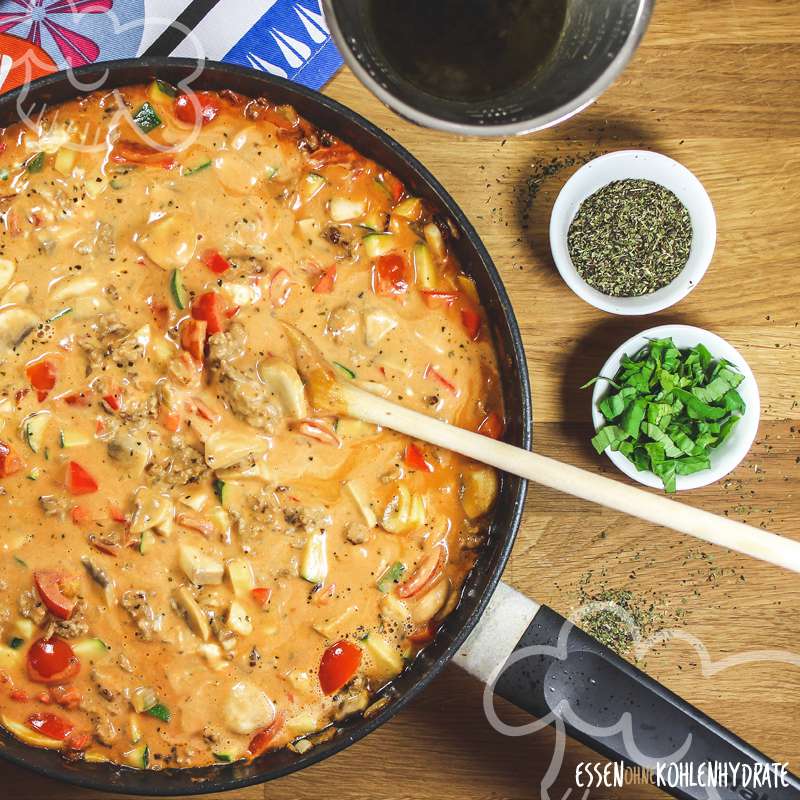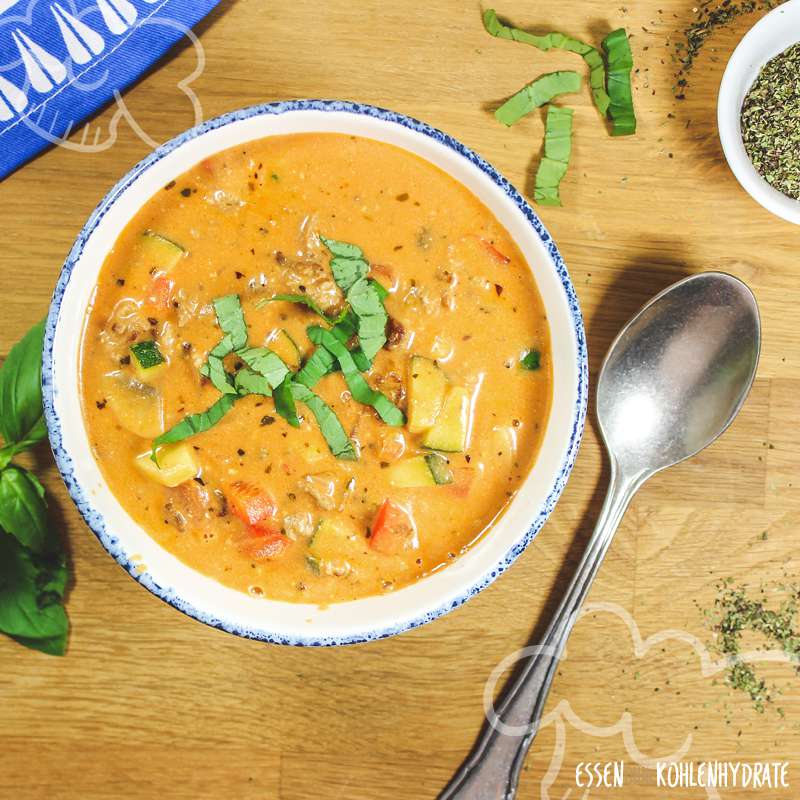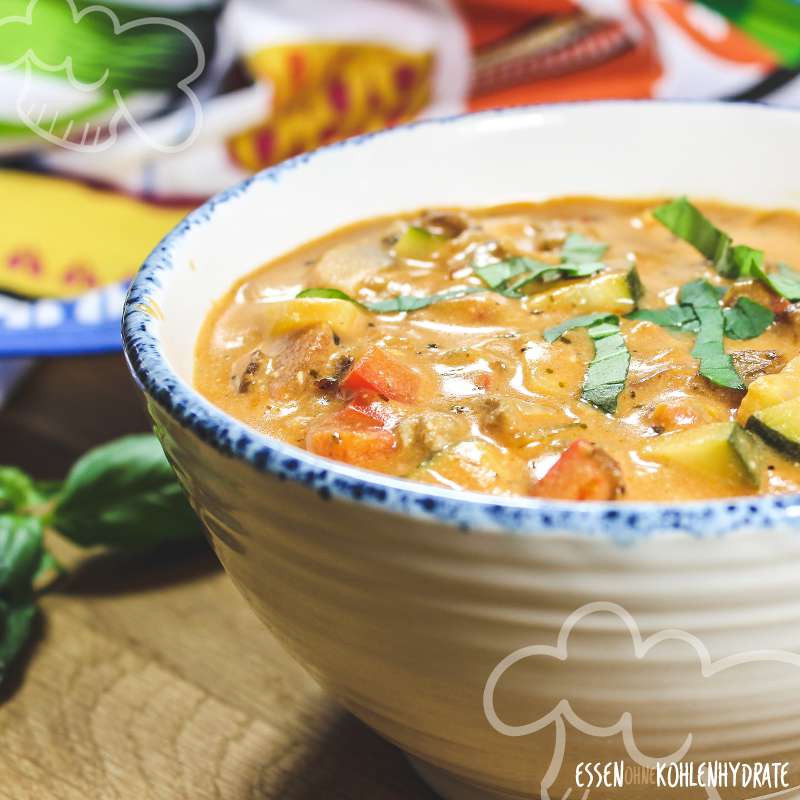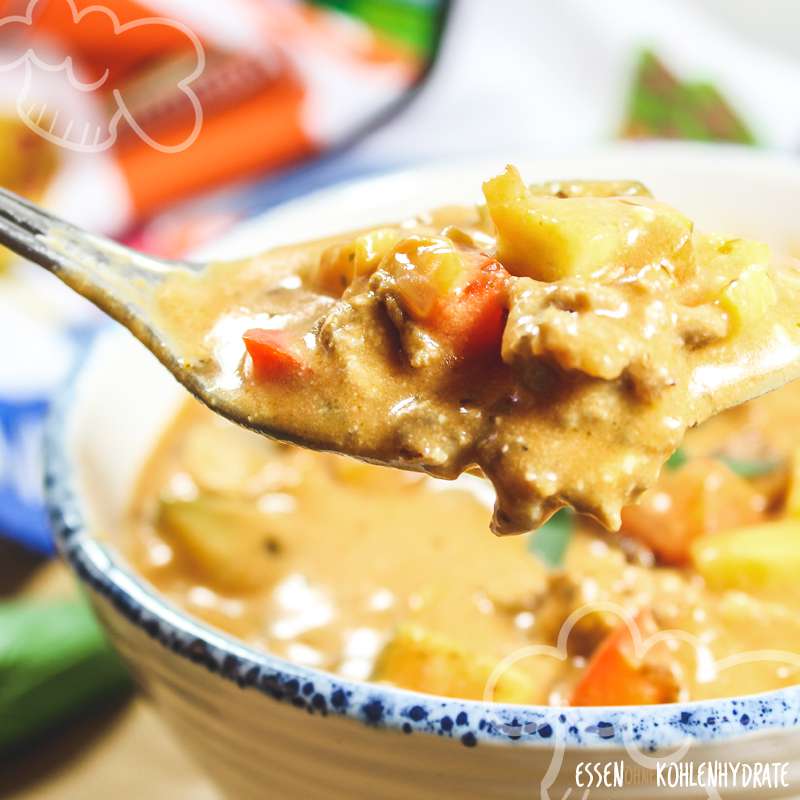 INGREDIENTS
(FOR 1 PORTION / S)
mixed minced meat

onion

paprika

small zucchini

mushrooms

cherry tomatoes

basil

Italian herbs

Cream cheese (light)

cream

sieved tomatos

vegetable stock

olive oil

salt

pepper
MANUAL
Chop the onions and briefly sauté in the pan with olive oil.

Add minced meat and sauté.

Wash the peppers, courgettes, mushrooms and tomatoes, chop and add to the minced meat.

Sauté briefly.

Put the tomato, cream, cream cheese and oregano into the pan and stir well.

Simmer briefly.

Pour the vegetable stock into the soup and simmer for about 10 minutes over low heat.

Stir the basil into the soup, season with salt and pepper and serve.