DIY: How to make Starbucks drinks?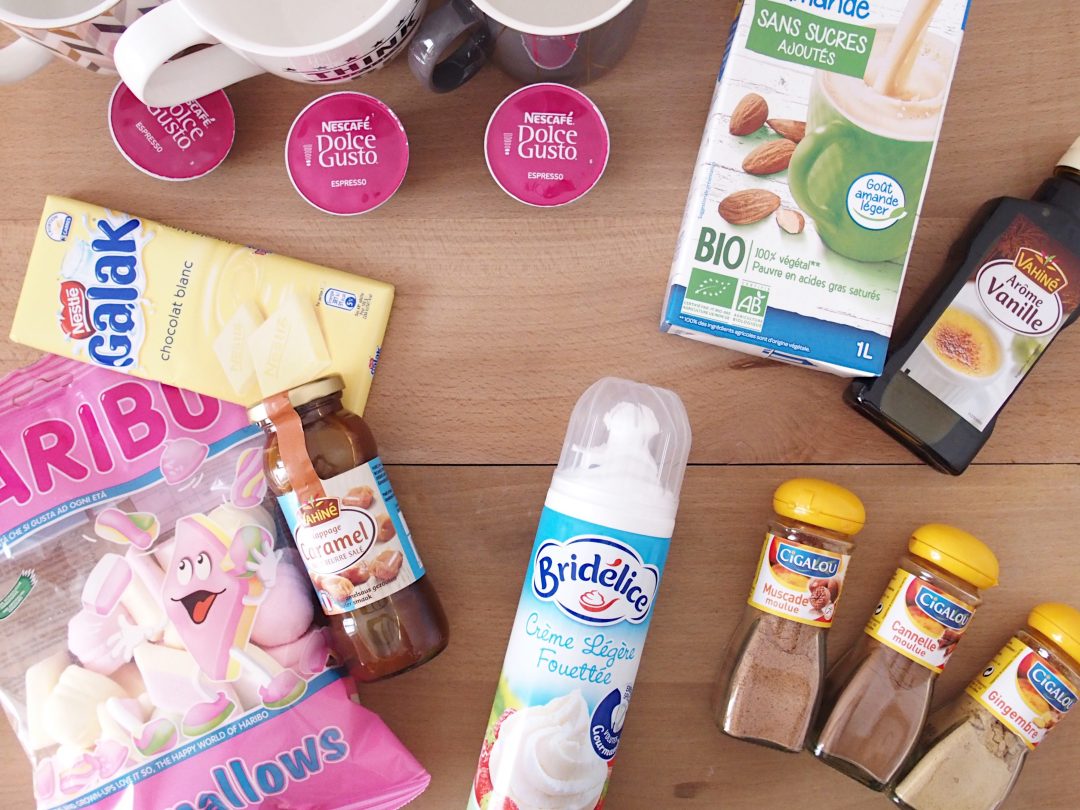 Whether it's the holiday season or the year in general, I'm always in the mood for a hot drink straight out of our beloved Starbucks.
From
Pumpkin Spice Latte
to
Macchiato
with white chocolate, I do not need more to delight my love heart of "false coffee".
So, I was lucky to get a coffee machine a bit unusual (but very cool) at Christmas: the
Dolce Gusto
for
Nescafe
.
A machine with capsules as we can find everywhere, except that thanks to it you can make drinks very close to those of the famous
Starbucks
.
So instead of continuing to pay an arm for my favorite drinks, I figured I was going to find a way to make them myself.
Here for you the best recipes, good reading!
➳ ➳ ➳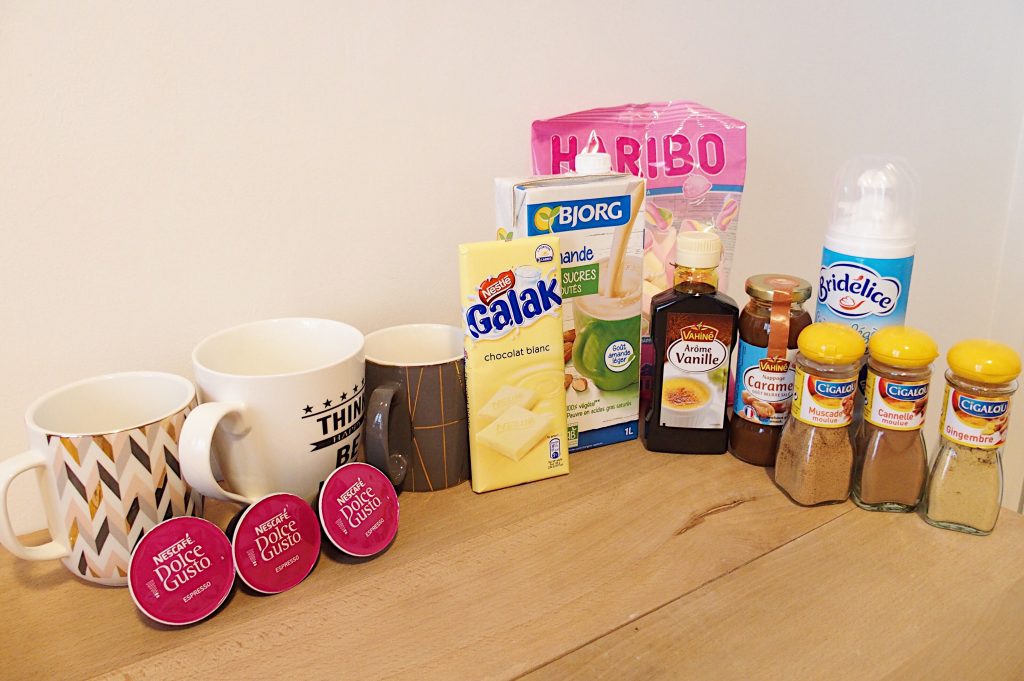 ➳ ➳ ➳
How to make your favorite Starbucks drinks?
When we see the "baristas" at
Starbuck
s realize our
hot drinks
, we can quickly wonder what they put inside and especially the amount of sugar that you swallow without knowing it.
Aside from saving money at home, I also wanted to be able to control what I drank better.
Less sugar, but also the possibility of
varying milks
why not (almond milk, hazelnut, or coconut) … It's up to you to see what you want.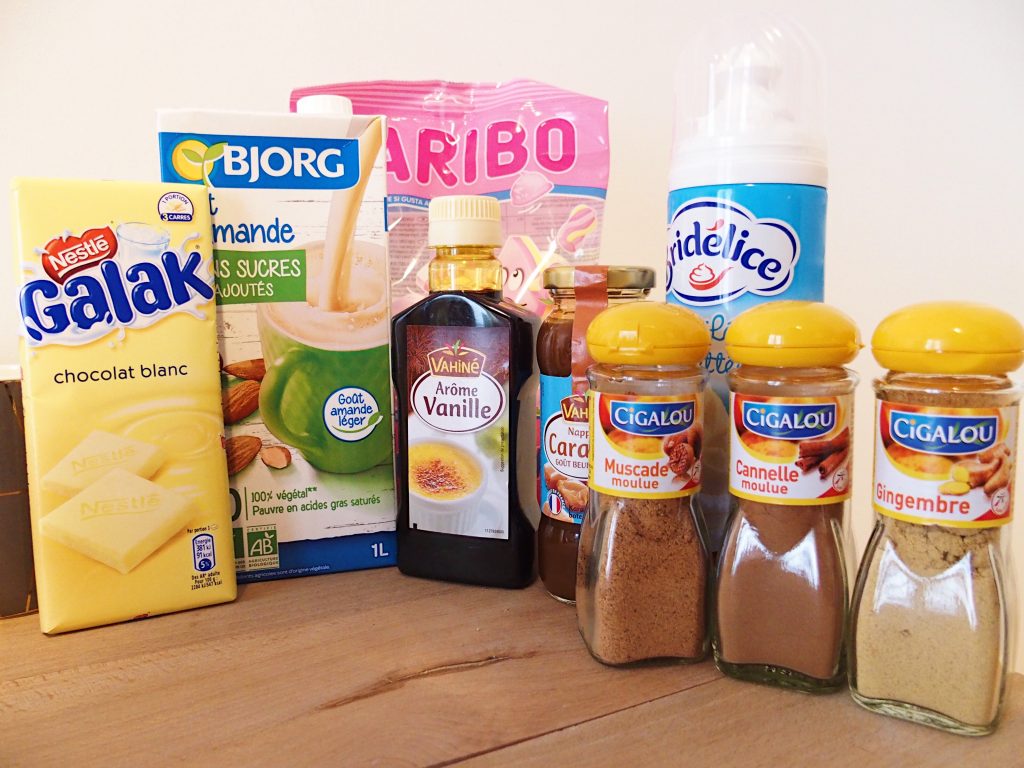 The recipe of Pumpkin Spice Latte: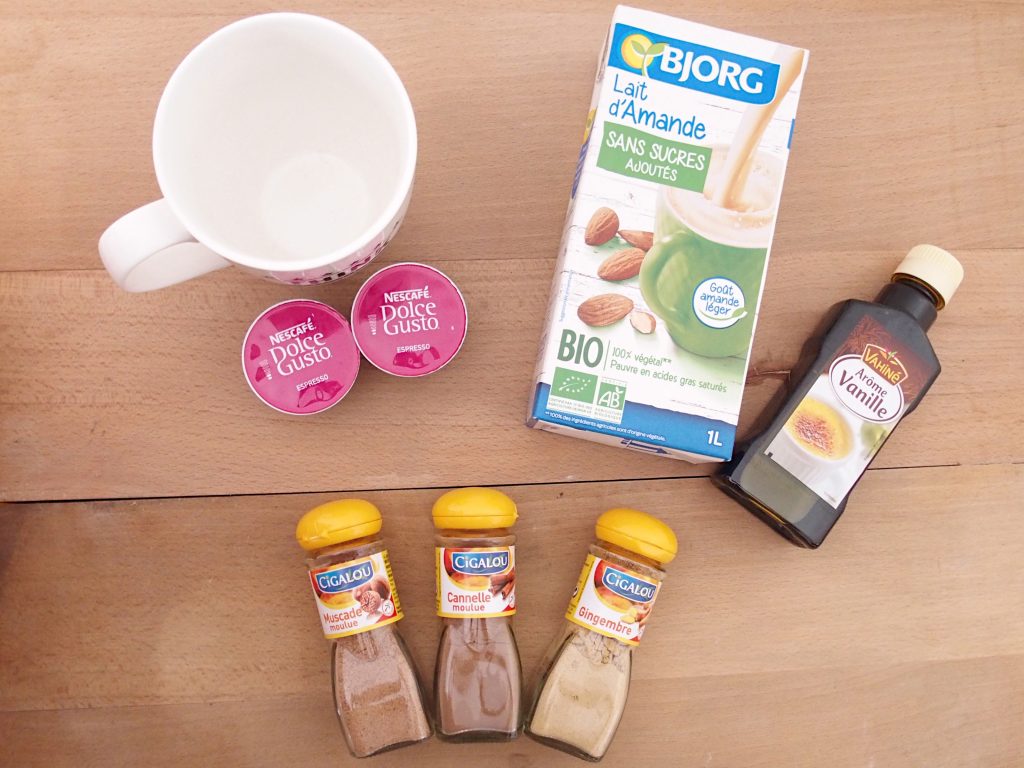 1 espresso coffee

milk of your choice (almond for me)

1/2 cak of pumpkin pie spices

2 cans of sugar

1 coffee of vanilla flavor

whipped cream
To assemble the ingredients, I started by heating the milk and I added my espresso.
Then, just add the spices and my aroma of vanilla (or vanilla extract if you prefer), mixed everything, and made the finishes with "a little" whipped cream.
For the official version of the drink, I saw on American Youtube channels that we had to add
pumpkin puree
that is usually used to make Thanksgiving dishes.
But, of course, impossible to find in France … And I confess that I was a bit too lazy to make it myself … (ahem).
In the end, the real taste of
Pumpkin Spice Latte
lies in the blend of
cinnamon
and vanilla which are the most pronounced tastes in addition to that of the coffee itself in my opinion.
I still feasted!
How to make your "

Pumpkin Pie Spice

"?
For those who live in France, and who like me will have a little trouble finding this kind of spices in their supermarket, here is the recipe of the famous
Pumpkin Spice
that gives all its taste to our favorite drink!
The Salted Caramel Hot Chocolate recipe: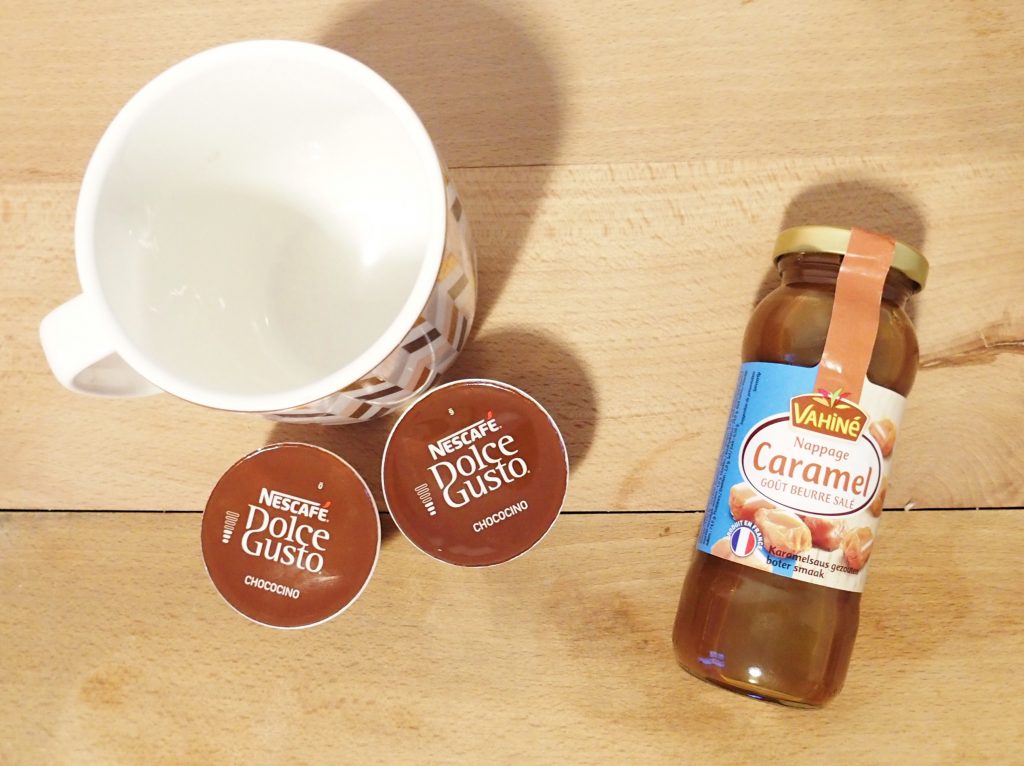 milk of your choice

cocoa powder / chocolate

2 to 3 tablespoons of caramel sauce

pinch of salt

whipped cream
A hot chocolate is good, but if there is more a note of salted butter caramel inside, it is never to displease me!
To make this drink, I first used the "
Chococino
"
capsules
from Dolce Gusto.
Of course, you can make a classic hot chocolate with milk and Nesquik, or even better: real dark chocolate.
Then
you'll just add your
caramel sauce
(found in the pastry department, a real treat), and a salt tong;
or like me, take a salted butter caramel sauce directly.
The recipe of White Chocolate Mocha: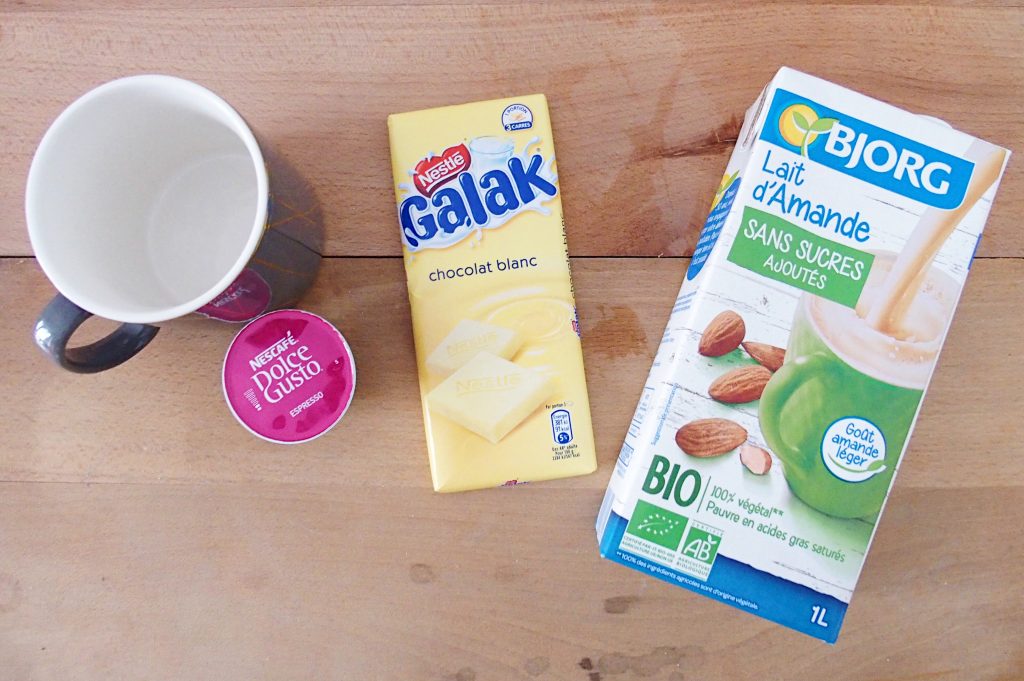 1 espresso coffee

milk of your choice (almond for me)

1 coffee of sugar

4 squares of white chocolate

whipped cream
For this last Starbucks recipe, I chose to opt for one of my favorites: the
White Chocolate Mocha
.
To do this, start by making a
classic
latte
coffee
: espresso + hot milk.
In a second step, cut your
white chocolate
tiles
into small chips and add them to your drink to slowly melt them inside.
Let cool a little and enjoy!
(
SO GOOD, I'm dying …
)
What to enjoy with your homemade Starbucks?
Since we are in the world of sweetness, stay there!
For my part, I prefer to accompany them with my favorite dessert recipes: brownie, chocolate chip cookies, cheesecake, mellow, cheesecake with speculoos, etc.
A killing for just (
and for your line too …
).
These delicious recipes are ideal for you to have an afternoon tea or tea time without spending an ELP and especially by sharing a good time around hot drinks and cupcakes with your guests if you wish!